Anti-Aging Tips - the real deal
Anti-Aging Tips are all over the Internet. Suddenly everyone seems to have advice. Aging has become is a financial boon for authors, manufacturers of products for the over 50 age group.        "Use this...buy that". "Hold onto your youth"  "Stop aging in its tracks". "No need to get old if you just try our XXX,  buy our YYY Merchants realize that we are living longer and that the large cohort born after WWII are getting older. Businesses see a bonanza for merchandising with a 'stay young' flair. 
 If you are looking for Anti-Aging Tips online, you want real advice.  So get organized:
1. Make a list of things that you do not like about the fact that you are growing old. Yes, I am serious. Make a your list. Open a txt file and start writing:
Is it that you do not want physical decline: needing a cane or walking with a shuffle?

Is it that you do not want wrinkled skin or 'age spots'? 

Is it that you fear a loss of power? or respect? 

Is it about money - not having enough?   
My first Anti-Aging tip is to start you own list. Put your concerns in writing so you can see them. Externalize them.  Once you have done that then. 
Anti-Aging Tips . Think about them and then do one thing to deal with a concern this week. In two weeks try to address one more. There is no reason why your older years need be terrible. They can be and  should be the very best of your life. I know mine are and friends say, "I never realized how good my old age could be."  But we need to take action to make them so.

2. Again, let's review: What are your concerns, fears?  For many their biggest fear is becoming dependent or reliant on others....losing the 'independence' that their adulthood brought.  
But really, let's think about that. Just how free and independent are most adults? Many 'think' they are independent but that is only because they no longer have the dependency of childhood. 
There are adult dependencies. We depend on our jobs, our social roles, our place of shelter, our means of transportation, the companionship of co-workers, spouses, children ans friends as well as all the professionals we consult when we need advice or care.
Do you really think that the loss of something on that list means losing everything? If so, I suggest you ask your local librarian to recommend some books written by or about people who found their most rewarding work or an place in society AFTER they retired. Yes, that is true for thousands...no millions.  Examples from Retired politicians: US Presidents Jimmy Carter, George W. Bush, Bill Clinton.
From business:  Cinde J. Dolphin, Laurie M. Orlov and others who started new  businesses in their elder years. Retirement gave them the freedom to do what they wanted and they acted on it.  The big question is: What will you do in this special time of your life?
More Anti-Aging Tips: 
There are the millions of elders who have used their post adult years to explore and develop new parts of themselves - parts they never had the time for when they were younger.                                     
Some take up art, music, writing poetry, short stories or  their memoirs. 

Others create new businesses. (My mother and several of her friends opened a consignment shop.)

 Still others use their energy and skills tutoring or volunteering with local non-profits. 

Some get serious about politics - volunteer for their party..and even run for office. 
Finally, many elders use their new found freedom and time to explore and develop parts of themselves that adult responsibilities never gave time to do. 
They take up painting, join a writing group, begin raising Cocker spaniels, taking  college classs (Many colleges in the USA allow elders to 'sit in on classes' for free)...some even allow them to enroll for credit. 

Others enjoy new hobbies

Take lunches with friends and family

Breed French Bulldogs and Chihuahuas as a hobby

Enjoy crafts, coffee and painting

Have outings with grandchildren

Use my free bus pass to go anywhere I want

Fly by the seat of my pants and enjoy whatever I choose to do!

Join a group called 

Sisters on the Fly

Cook and craft

Hang out at the library...the list goes on.
More anti-aging tips and activities: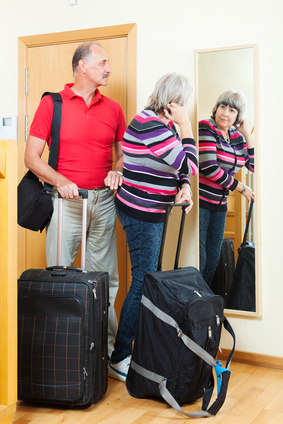 Work with first graders as a school chaplain

Meet a man ten years younger and get married!

Live every day as if it were an adventure!

Learn new things, meet new people and see new places

Write children's books

Go to the gym every day and to the cinema at any time I want

Read and write as much as I can

Wing it and just see how it goes!

Join the 

Women's Institute

Drive my new car

Go to Jazzersise

Volunteer at a retirement home

Have lunch, movies and more with friends

Explore my spirituality

No plans. Just enjoy life and the journey that I am on

Care for my mum with dementia

Go to a senior center and take an art class

Learn how to do origami

Go to massage therapy school

I'm a breast cancer survivor, so I volunteer in this area
And here are even more Anti-Aging Tips.
Spend time with my grandchildren, read, walk, and do yoga

Do anything that tickles my fancy for one year

Train to be a chaplain in a hospital or hospice setting

Work part time as a substitute teacher

Volunteer as a Medicare counsellor

Move to Costa Rica, my sweetheart's home and raise 4 grandsons

Work with my husband in the garden

Volunteer in our local parish and find time to read

Read books and meet up with the book club once a month

Look after my grandchildren, since my daughter is gone

Get involved with a political organization

Babysit my grandchildren

Get very involved with church activities and help lonely people

Spend time with my daughter and granddaughter

Sell my house and move to a beach hut

Study the bible, do crafts, read and research my ancestry

Join a volunteer board and give back to my community

Go to Italy and open a bed and breakfast

Follow my dream owning a small acreage and a herd of alpacas

Open a business to support artists of heirloom-hand crafted items

I keep myself busy with 

U3A

Spend more time caring for my horses and competing in daytime dressage competitions

Go with what pleases me! I love dancing and music – they make me happy

Get started on that travel bucket list
I love these answers because, they show that retirement doesn't need to be about "aging gracefully" Choosing or creating your own Anti-Aging Tips list can make such a difference in your elder years.
We can live later years with the same curiosity, courage, and bohemian energy that motivated them in the 1960s. We can look after ourselves, exercise, have fun, following our quirky hobbies, look after our grandchildren, and hold on to the things that really matter to us.
I have learned that readers often have good ideas on this topic. Would you like to share yours? I will publish them on this site. All you need to do if fill out the form below AND be sure to include the url at the top of this page so I know where to put your comments. Thanks.
Hey, you will be published on the www!
Have you experience with this?
Do you have experience with this topic? Please share it!
Click here if you would like to try our Monthly Newsletter which always included Anti-Aging Tips and News.

Click for the Site Index or if you prefer to  Return HOME Page.
---
Home | Privacy | Financial Disclosure | Donate