Piracetam side effects - what you need to know
Piracetam side effects can be significant and anyone using this drug  which is designed to improve cognitive function (in particular decision making functions and motivation, memory and creativity)  should be aware of potential side effect and report them to their health care provider if they occur.
Foremost among piracetam side effects is diarrhea.  But weight gain,  nervousness, hyperactivity, muscle spasms, rash and even depression are also common side effects. Some people taking piracetam experience insomnia while other experience drowsiness. (Yes, that seems contradictory but piracetam affects different people in different ways.) The key is to realize that these things are all possible side effects of the drug and to report them to your health care provider promptly. You want his/her advice.
---
Piracetam side effects: Prescription drugs.
Besides the common Piracetam side effects listed above, there can be interactions with other prescription medicines.  If you are taking any of the following drugs be sure that the prescribing doctors knows both the drug you are taking and the prescribed dosage. Also, if you take any over the counter vitamins or supplements, be sure to share that information with the person prescribing piracetam.
Piracetam can interact with any of the following drugs: Cilostazol, clopidogrel, dipyridamole, eptifibatide, prasugrel, ticlopidine, tirofiban. In additions piracetam has been known to interact with evothyroxine, liothyronine and desiccated thyroid.
Be sure that your health care provider knows if you are taking any of these before s/he writes a prescription.  Piracetam can be a helpful drug for anyone  with Alzheimer's disease, dementia, memory dysfunction, alcoholism, Raynaud's phenomenon, deep vein thrombosis (DVT), stroke, tardive dyskinesia, dyslexia, brain injury or vertigo. But the drug can also interact with other drugs and you want to be sure that your health care provider knows every prescription drug (and any over-the-counter supplements) you may be taking before he or she writes you a prescription for piracetam. 
And yes, it is worth bringing a list of all prescribed medications  with you to any medical appointment. Given the number of patients a medical provider may see, it is not reasonable to expect them to remember  everything single thing. And in today's world of medical specialties, it may be the case that a different doctor may have prescribed a medication that might be incompatible with piracetam.
Yes, they have their  notes. But it is still wise to bring a list of all our prescribed medications This is especially important if we see more than one medical provider - example our regular GP , a cardiologist,  dermatologist, or neurologist etc.
---
Piracetam side effects with over the counter supplements
 It is also important to bring a list of any over the counter supplements you might take.  Some prescription drugs should not be mixed with vitamins or herbal supplements. It is important that your health care provider know what you might be taking if he or she is considering adding piracetam to you health care regime.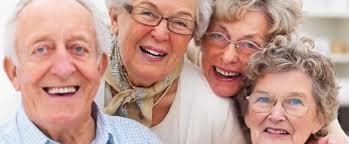 Some seniors bring a list of all the supplements they take as well as the doses and ask that the list be incorporated into their medical records.  That way their health care providers have the information and can take such information into account when prescribing or advising us on the use of any new prescription medication. 

This is especially important when considering any new prescription drug or over the counter supplement. Before starting a new supplement you will want to check its comparability with any prescriptions you are now taking. Some people call their physicians office; others check online medical sites.
If you want to read RX list of information about this supplement, click on piracatem side effects.  
Click to read about other anti-aging-supplements
Home | Privacy | Financial Disclosure | Donate