Aging with Grace - David Snowdon Ph.d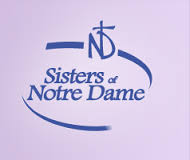 Aging with Grace subtitled, "What the Nun Study Teaches US About Leading Longer, Healthier and More Meaningful Lives"  is a 'good read' It offers a fascinating glimpse into the lives of retired Roman Catholic Sisters who are members of School Sisters of Notre Dame.
If you do not know much about the daily lives of women religious - especially after those women retire you may find this book interesting. But for many, the main interest of this book is that is offers insights into what sorts of day to day activities seem to preserve mental functions well into old age.
This work has been a  help to those studying Alzheirmers disease and the possible effects of daily life on both the development and progress of this disease.
Background: Aging with Grace
The School Sisters of Notre Dame , like many communities of Roman Catholic sister, keep a wealth of information about their members from the time of their entrance into the community up to the time of their death. This information is what made it possible for researchers to correlate education, health history and work history with the mental status of each sister in old age.
The 678 sisters who volunteered to participate in this study also 'donated their brains' for study after their deaths. When studying these brains, researchers were surprised to find that the physical state of a brain eg. the number of tangles etc. (signs of Alzheirmers) did not necessarily correlate with intellectual function in old age! This was an important finding and one that can be of real use to those of us concerned about our own mental status as we age.
In their study researchers used short biographies written by each sister in the early days of her membership in the Congregation. By comparing these biographies with the eventual mental status in old age, the researchers began to hypothesize that complexity of thought and the overall emotional tone of one's writing at a young age seem to indicate possible protection from visible symptoms of Alzheimers in old age.
It is insights like this that may be important to the scientists but have little to import for someone reading this book while in their 50's or 60's. No one can go back and acquire complexity of language in their late teens when they are already past 50 years of age.
This book is useful but if you are in your middle or older years and are looking for specific things that you can do to protect your brain as you age, you might find more help in The Anti-Alzheimers Prescription by Vincent Fortanasce M.D. or Brain Longevity by Dharma Singh Khalsa M.D. and Cameron Stauth
Still Aging with Grace offers a 'good read' and real encouragement that old age can be a time of meaningful engagement.Getting a copy of Aging with Grace is more than worth the effort. It offers an upbeat assessment of aging and an inspiring view of warm human relationships between researchers and their subjects.
Buy a copy for yourself:

---
Read more reviews of books about Aging & Anti-Aging

Have you read this book? Will you share your impression? Did you like it ...find it informative?

Have you read this book?
Share your thoughts! Write a review.
Home | Privacy | Financial Disclosure | Donate