Anti-Aging Books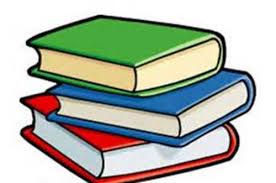 Anti-Aging Books People around the world are living longer. And  there are more and more books being written about: Aging, Life after 60,  Income in retirement, Diseases of old age  etc.  There are more than 37,000 title on Amazon alone. 
There is NO WAY you can read 37,000 books. So how do you choose?  Well, you may get a recommendation from a friend. But relying on friends alone can mean that you may miss some really good books.

---
Anti-Aging Books you might find useful

This section about Anti-Aging Books offers you access to reviews and recommendations.  Many of the books listed here  are those I have used in my researches.  But  really, you deserve to have access to the reading lists and opinions of others.  There is no way that I could read and review 37,000 books!
So at the end of this page, you will find a FORM you can use to submit your own review of any book you have found useful.

---
1. Brain and memory:

---
2. Caregiving
3. Cardiology, Heart Disease, High Blood Pressure
4. Fitness
5. Finances:

---
6. Longevity
---
7. Retirement
---
Have your read a book you'd like to recommend? There are so many books published on these topics.  I do not know them all. lo  So I am asking readers to make suggestions.  If you have read something worthwhile, won't you share the title and tell us something about the book? Doing so will be a real service to others.

I  thank you in advance.
Kate

Have A Suggestion for this page?
Do you have a suggestion for this topic Share it!
What Other Visitors Have Said
Click below to see contributions from other visitors to this page...

Damaged Merchandise

From childhood, Elaine experienced a nightmarish existence at the hands of her mother. The woman responsible for her health and well-being, instead, demanded …
Home | Privacy | Financial Disclosure | Donate